On these pages you can find a great deal of information about EFT.  Just click on one of the buttons to go to that section, or click through the pages numbers at the bottom.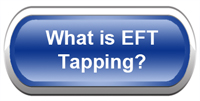 EFT stands for Emotional Freedom Techniques – or as it's more commonly called, 'EFT Tapping', or simply 'Tapping'.  It's a self-help technique that combines key aspects of ancient energy medicine and verbal/cognitive/exposure approaches, with the objective of neutralizing emotional trauma and energy associated with it.
The name Tapping derives from the use of acupressure—tapping with your fingertips on the same meridian points used in Chinese acupuncture (but no needles!)—while saying specific word sequences that describe the problem/issue/trauma with as much specific detail as possible.
Traumatic events and their memories cause blocks in your body's energy system, analogous to a 'short circuit' in an electrical system.
Instead of avoiding the problem or being told to "just think positive", we use EFT to precisely zero in on the problem, to activate the neural pathways that formed the trauma to begin with, allowing us to target it precisely and clear the energy block. By tapping on these points with specific, detailed wording about the traumatic issue, your mind/body connection communicates with the part of your brain that reacts to the trauma—the amygdala (your brain's 'smoke alarm')—giving it the "all clear" signal, ie, that the stress response is no longer needed. This releases and defuses the emotional reaction to the triggering incident, stressor, and associated trauma that have been trapped in your body at the molecular level.  It doesn't erase the memory of the trauma; it simply reduces or eliminates the strong, negative emotional response to it.  It's rather like watching a movie where you see events, but have no emotional connection to them.
The verbal frameworks of the basic tapping sequence used during EFT Tapping were developed by EFT Founder Gary Craig. These guided verbalizations are combined with tapping with the fingers on the designated meridian end points (see how to Tap section for more details), to recap the trauma and neutralize the stored negative energy, so your nervous system can react normally in the context of a memory that's now lost its negative 'charge'.
EFT Tapping is easy to learn, can be done at home, requires no special equipment, and is clinically proven to be remarkably effective at reducing or eliminating a variety of negative issues from your life, such as
anxiety
fears & phobias
overwhelm
success
pain
improve sports performance
improve relationships
cravings
financial concerns
staying focused
bad habits
…and much more. See 'The Science Behind EFT' section for the growing body of published clinical trials that are showing increasing evidence that EFT is effective for many types of emotional traumas.