Is a failure to communicate threatening your health?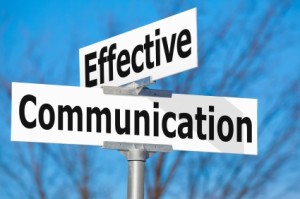 When it comes to your health, how are your communications skills?
The goal of this site is to give you as much information as possible in order to make informed health decisions…based on available scientific data, clinical research, evidence-based facts, truth, and an unbiased absence of hype – and to show how good dental care, including an improved, healthy smile, can change lives.
As a dentist, writer, editor, speaker and communicator on a variety of health topics, I seek to stimulate health care team collaboration among people who could all be communicating better about health, medicine and dentistry–starting with YOU, the patient.

In addition to blog posts on a variety of health-oriented topics, I'm doing interviews with innovative dental and medical specialists, focusing on their cutting-edge areas of expertise and how they tie into dental health.
With this information, we'll first make sure you and your dental team are communicating effectively.  I will help you do that.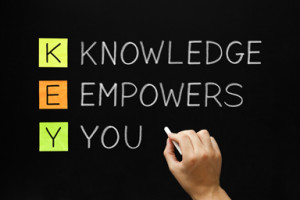 The next step?  Empowerment.  I will help you do that too!  Once you–the patient–the health-care consumer–become empowered, and armed with good information–and the communications skills to use it effectively, you'll begin to see your health-care team as a great collaborative effort, with YOU as the common denominator.  One goal of this site is to help put you at the center of the decision-making process–by providing you with cutting-edge information you're not likely to read anywhere else on the Internet.
Your mouth is a window to your health.  You might even say, 'your mouth speaks for every cell in your body.'

And a healthy smile can help ensure a healthy body. 
But to truly optimize your health, you need high-quality information AND high-quality communication with your entire health-care team, to make sure all those moving parts are in synch–kind of like your body itself.
That includes your primary-care physician, medical specialists, dentist, dental specialists, dental hygienist, nurse practitioner, chiropractor, acupuncturist, and those who use acupressure, such as EFT Tapping (as I do, to help alleviate the anxiety so many people have about dental visits).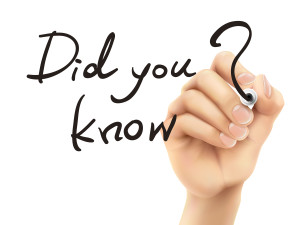 Sadly, almost half the people in the United States don't get regular dental checkups.  In spite of that sobering fact, most people see dentists more often than they see their primary care physicians.  But ask yourself:  do you view that dental checkup as a health-care visit?  Ironically, many medical conditions can be detected during an oral exam done by a dental hygienist and/or dentist.
Dentists and hygienists should be part of your health care team – they are highly-trained health-care practitioners who play key roes in your front-line defense against many causes of disease.  Unfortunately, physicians exclude them…and in many ways, dentistry is not considered mainstream health care.  This has been part of the health-and-medicine 'culture' in the United States for centuries. Turf battles aside, this is not in YOUR best interest.

Think about it – a physician spends 4 years in medical school studying the whole body with minimal attention to the mouth. In contrast, a dentist studies for 4 years in dental school to focus not only on the mouth, but also on a huge chunk of the medicine physicians learn in med school and how THAT is driven by oral health, yet there is an astonishing lack of respect for the dentists' degree of training and expertise, and how that expertise can benefit their patients.  How often has your physician asked about the health of your mouth, or if you're having any dental work done?  If your dentist discovers something of concern, he or she will probably tell you to see your doctor – but do you do it?   Do they follow up with you to check?
Consider this: the health of your mouth is directly connected to the health of every other part of your body, yet the mouth is one of the body's most ignored parts…
…it's the ONLY part of your body medical doctors do not address – or even really learn about in medical school.  They leave that to dentists.  And, as a rule, dentists and physicians never have much of a dialog–let alone refer patients to one another.  Chances are, the topic of your mouth didn't come up in your last physical exam.  As a health-care professional, I've always looked at health care as being all about the patient…but look around you–in many ways the patient has assumed a very passive role.  We've seen some changes in health care lately–some good, some not.  We've heard soundbites about genomic testing, personalized medicine, integrative medicine, functional medicine, preventive medicine.  Change is on the horizon.  But it needs a unifying force.  When you look at our health care system, do you see one?  To me, one thing's clear:  the patient is emerging as the key agent of change in health-care decision making.  True improvement in the level of overall health over the next few decades could well be up to YOU.

No matter what our age, education, income or fitness level, the one thing we all have in common is that we want to be healthier.   So, we work out, we eat right, we watch our weight, we take supplements, we read books on healthy lifestyles, etc.  What could we possibly be missing to take our health to the next level?
On this website I will show you how your dentist can become your ally for maximizing your overall health.
Remember: your mouth speaks for every cell in your body…
…together, if we listen closely, we can change the face of health care–starting with YOU.

Dr. Scott Saunders