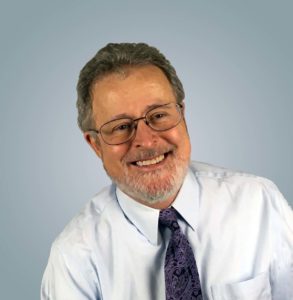 Dr. Scott Saunders – Dentist, author, researcher, writer, editor, author coach and provider of cutting-edge, science-based oral-systemic health information to the dental health-care consumer.
Education and Experience –
Dr. Saunders received his DDS degree from Georgetown University School of Dentistry.  His background includes clinical practice in general dentistry and periodontal health.   He is a published author of everything from a dental advice newspaper column to peer-reviewed articles in top-tier dental journals, as well as his own comprehensive review article on nanotechnology in dentistry, which is regularly cited by other authors.  He is also a clinical researcher with over 20 years' experience investigating how the body can heal itself…if we let it.  He is also a trained clinical emotional freedom techniques (EFT) Tapping practitioner.  Dr. Saunders is not currently in dental practice.
The Mission of Healthy Mouth Media, Inc. and this site,  DrScottSaunders.com (DSS)  –
As president of Healthy Mouth Media, Inc., Dr. Saunders sees his primary mission as that of a healer, and the message he conveys through DSS is one of healing the body–or, more accurately–helping the body heal itself.   He seeks to educate and empower you–the patient–with real, actionable information that doesn't have an industry-sponsored bias, as does so much information on the Internet–or TV ads, for that matter…that's directed at the consumer.  Dr. Saunders emphasizes that in today's health-care environment, the health consumer–and his or her family–simply can't accept at face value most of what's on the Internet.  Some information sources are better than others.  Getting to the truth in this mix is a formidable challenge.
The mission of the DSS site is to help you, the health-care consumer, cut through the hype and become YOUR OWN BEST HEALTH ADVOCATE.  The directions health care is taking are making it pretty clear that the patient needs to take the lead in optimizing total body health.
And the ever-increasing research-based focus on oral-systemic health–spotlighting the intimate connections between the mouth and every other body system–usually through that one, big, nasty common denominator–INFLAMMATION–gives today's health-care consumer a powerful focal point to better body health through better mouth health.  A clear team approach characterized by collaborative efforts of physicians, dentists, dental hygienists, nurses, nurse practitioners, and other specialists, with you–the patient–at the center of the decision-making process, is probably the most viable solution to the dilemmas of health care in the 21st century.
A big problem in health care today is that physicians and dentists don't communicate effectively with one another.  Physicians don't generally focus on the mouth…when's the last time your primary care doc asked you about your oral health?  By contrast, today's dentist has become increasingly focused–of necessity–on how what happens in the mouth affects the entire body.  Fortunately, there is a movement afoot to help get physicians and dentists talking–and collaborating–more effectively.  Dr. Saunders believes that you–the patient–are the most appropriate facilitator, or 'team leader' for that process.  After all, it's your body and your health–and that of others who depend on you.
Through blog posts, articles, news coverage, and a balanced airing of opinions, Dr. Saunders communicates the appropriate informational grounding necessary for you–the patient–to implement oral-systemic self-advocacy–and stay healthier–based on high-quality, science-based information.  This is what DSS is all about.
Here, you'll find good, practical information based on sound research, which has been Dr. Saunders's way of life for the past 20+ years.  Through this process, he'll help take you to the next step in the process of being an empowered, educated health-care consumer:  doing your own research…and finding the Truth.  You'll see that mantra repeated over and over again on this site.
Research, Writing and Editing –
In parallel with Healthy Mouth Media's mission to empower the health-care consumer, starting with the mouth, Dr. Saunders is president of Dental and Medical Writing and Editing, LLC (DMWE), which offers professional writing and editing services primarily to dentist and physician authors who want to have their cutting-edge research published in peer-reviewed journals or want author coaching for books or other writing projects.
Dr. Saunders works primarily with private practitioners who are leading researchers and recognized experts in the fields of periodontics, bone and gum tissue regeneration, and dental implants.  The resulting immersion Dr. Saunders maintains in the world of mainstream scientific research–including the many exciting regenerative procedures available to today's restorative dentists and specialists–continuously informs his own research, and thus better positions his delivery of the empowering knowledge he provides you–the patient–here on DSS.